Weddings at Aldie Mansion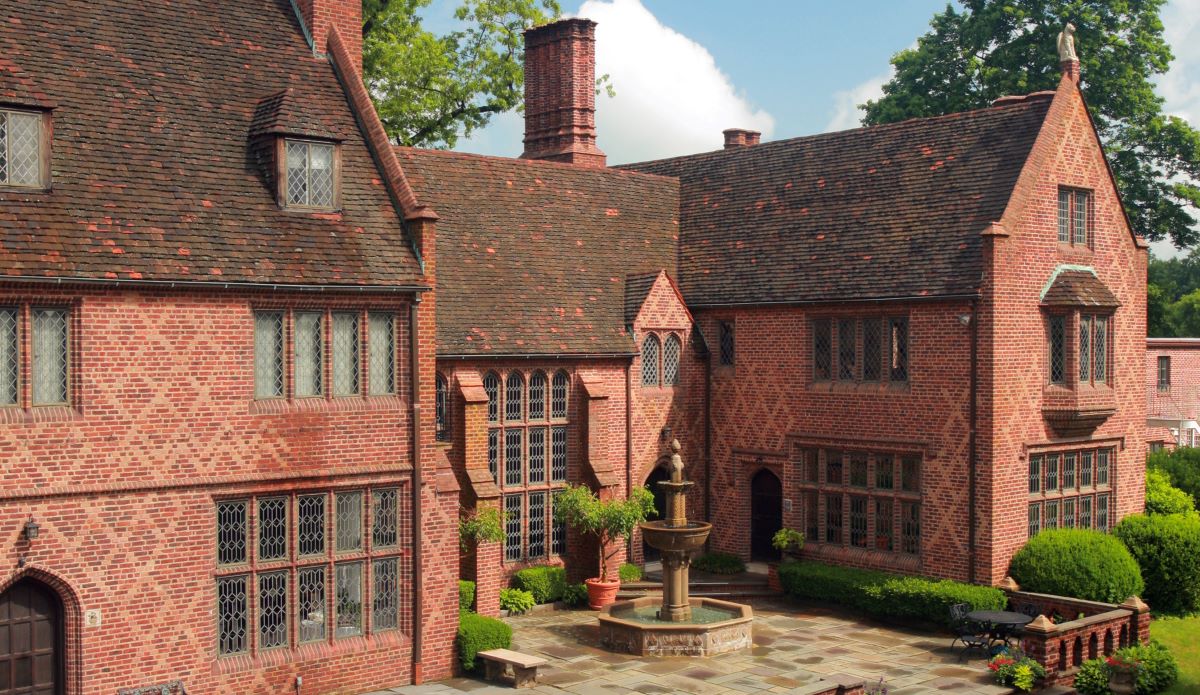 We wanted a historic venue that also felt connected to nature. The autumnal warmth of Aldie Mansion paired with the Tea Garden ceremony space and window-lined ballroom that overlooked the gardens made it perfect for us. – Elizabeth and Nick
Any time of year is perfect for a wedding at historic Aldie Mansion!
View our Aldie Mansion Calendar of Availability
Aldie Mansion is a historic English-country estate surrounded by picturesque gardens with splashing fountains, soaring trees, and winding pathways. Situated just 12 miles north of the Pennsylvania Turnpike and 2 miles from Route 202, the mansion is very close to the cultural epicenter of Doylestown, with easy access for guests coming from Philadelphia and its suburbs, New Jersey and New York.
A winding, hand-carved staircase, ornately decorated doors, grand fireplaces and a two-story bank of leaded glass windows in the Great Hall encourage your guests to take a step back in time. Aldie Mansion, built in 1927, is reminiscent of the luxurious Great Gatsby style of the Roaring Twenties.
The 2,400 square-foot ballroom is a flexible open space that easily accommodates many décor styles and can seat up to 220 guests with dancing.
Choose from a variety of romantic ceremony locations:
• Beneath the long-reaching boughs of our 300-year-old Burr Oak tree
• On the steps in front of the Tea Garden fountain
• In the brick courtyard with the Tudor-style estate as your backdrop
• Overlooking the terrace and gardens from the Great Hall
• In the window-lined Ballroom
A wedding that gives back! The rental of Aldie Mansion for your special day benefits Heritage Conservancy's mission to preserve and protect our natural and historic heritage, which protects open spaces and historic places like Aldie Mansion.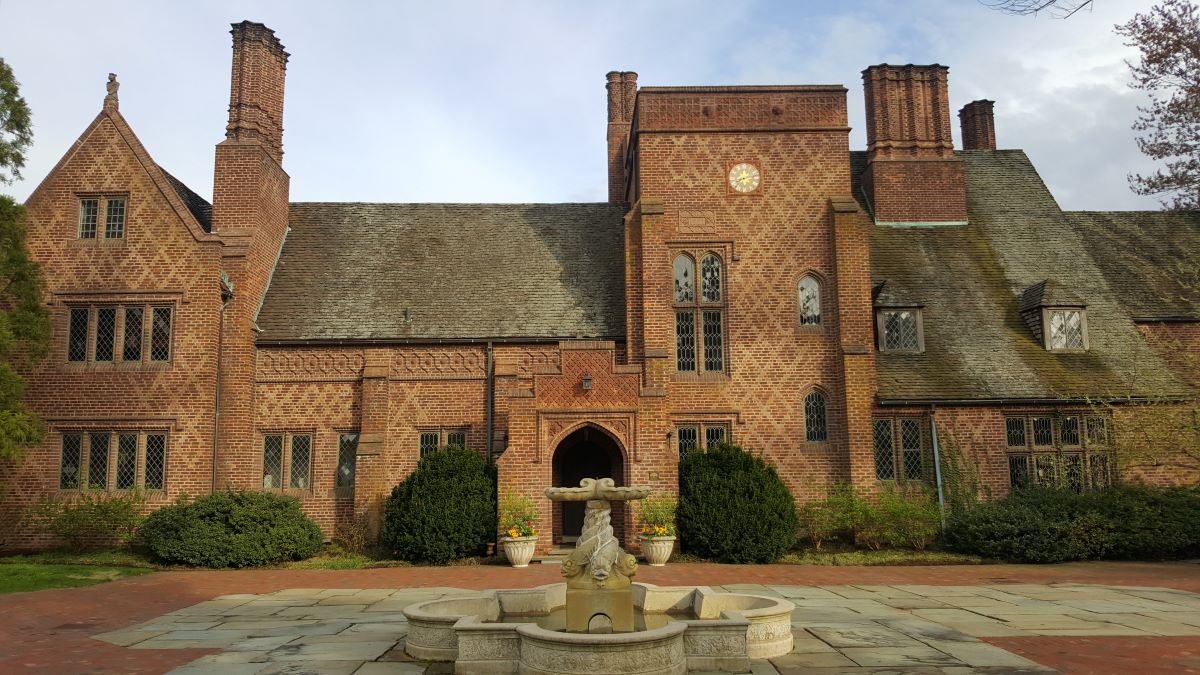 Rental fees for the use of Aldie Mansion start at $2,300 (plus catering) and include:
• Exclusive use of the mansion and grounds for five hours
• Year-round climate-controlled reception space
• On-site Wedding Lounges starting 2 hours before the event
• Chiavari Chairs and tables for up to 220
• Photo opportunities throughout 10 acres of gardens, lawns and in various areas of the mansion
• Free on-site parking
From a gourmet four-course seated dinner to a casual grazing bar reception, the Jeffrey Miller chefs use only the highest-quality ingredients and "from scratch" cooking techniques. The result is a culinary experience that can best be described as simply elegant. It's the perfect complement to Aldie's incomparable setting.
Contact Jeffrey Miller Catering for details: 215-348-3509

Other event rentals available at Aldie Mansion include:
• Meetings and Seminars
• Engagement and Anniversary Parties
• Wedding and Baby Showers
• Memorial Services
• Executive Retreats
Aldie Mansion is now ADA-accessible! Heritage Conservancy thanks the Bucks County Tourism Grant Program for helping fund this project.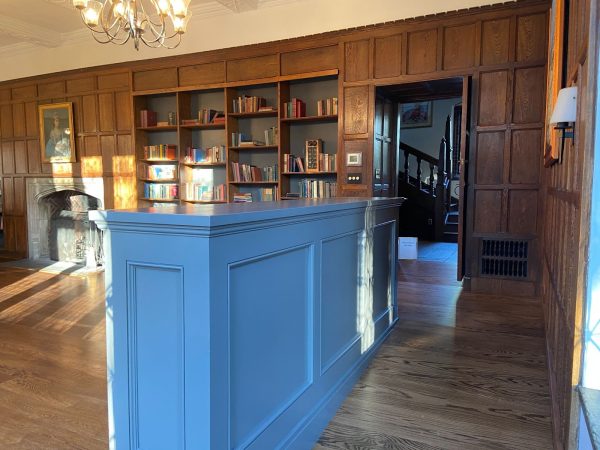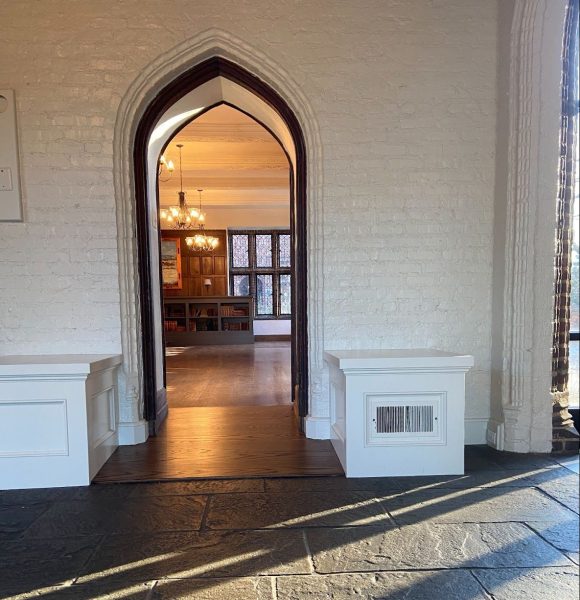 Aldie Mansion's newest wheelchair-accessible ramps (pictured above).
Your wedding at Aldie Mansion supports Heritage Conservancy's local conservation work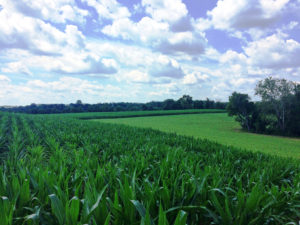 Saving our historic structures and natural resources
When you choose Aldie Mansion as your event location, you are supporting Heritage Conservancy's efforts to assist communities with river, wetland and forest conservation; the creation of natural trail networks; organizing nature cleanups; managing historic properties; and monitoring wildlife habitats. Over the past 60 years, Heritage Conservancy has facilitated the protection of more than 14,500 acres of open space, woodlands and wetlands and listed more than 650 structures on its Register of Historic Places.