William Hart Rufe III Legacy Fund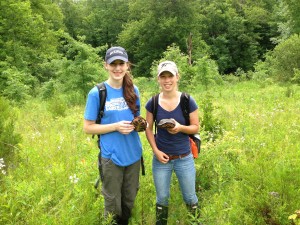 If you've taken a look at the list of our Board of Directors, you might have noted the name of William Hart Rufe III, our Chairman Emeritus. Judge Rufe earned this distinction through his more than 30 years of dedicated service to Heritage Conservancy. In 1974, the Conservancy had no employees, no office, and a $1,200 annual budget.  For years, Judge Rufe worked hard to build Heritage Conservancy into a strong and credible regional land trust. As past president and Chairman of the Board, he guided the Conservancy from its humble beginnings of renting its first office space and hiring its first employees through milestones such as the restoration of our historic Aldie Mansion headquarters (a then almost derelict building with no windows, no heating or air conditioning, and no place for parking) and the national accreditation by the Land Trust Accreditation Commission. Still an active member of the Board, Judge Rufe's legacy at Heritage Conservancy continues to serve as a beacon of inspiration for the work that we do.
In honor of Judge Rufe's years of service, the William Hart Rufe III Legacy Fund has been created for our internship program. This fund will help to shape our younger environmental stewards as they learn about the importance of conservation through work with Heritage Conservancy. Investing in the next generation will build a stronger future for our communities as they will be entrusted with continuing the legacy of protecting our open spaces and the unique historic resources of our region.
If you would like to contribute to providing young people with paid internships at Heritage Conservancy, please fill out the form below. Click the "submit" button to securely send your tax-deductible donation.