The acquisition permanently protects a key access point to the Delaware Canal as well as historic resources.
In an exciting move that will preserve the entire 118-acre farm in Washington Crossing in Upper Makefield Township that had been home to the David Library of the American Revolution (DLAR) since 1974, an Agreement of Sale has been co-signed by Heritage Conservancy and Pennsylvania's Department of Conservation and Natural Resources (DCNR) to acquire the property from DLAR. The agreement will make the riverfront property available to the Commonwealth of Pennsylvania as part of the Delaware Canal State Park with public accessibility for everyone to enjoy.
DLAR closed its Washington Crossing campus at the end of last year after entering into a partnership agreement with the American Philosophical Society (APS) in Philadelphia to create the David Center for the American Revolution at the American Philosophical Society. That collaboration and the move to Philadelphia is expected to expand the reach of DLAR's resources and programs.
"The David Library's institutional attachment to the Bucks County community that has used its resources, enjoyed its programs and supported its growth remains strong," said James Linksz, President of the David Library Board of Trustees. "There was a desire to retain the Library's role in the community somehow."
In addition to being a scholarly archive that provided library services and educational programming since 1974, the property contains significant historic resources from the 19th century, including a stone house that dates to the era of the canal opening, and a mid-19th century mansion owned by members of the Taylor family of Taylorsville (later home to David Library founder Sol Feinstone). A significant portion of the property, 52.53 acres, was already protected from development through the Bucks County Agricultural Land Preservation program.
Tasked with determining the next life for the property, located on River Road about a mile from Washington Crossing Historic Park, the DLAR Board recognized its fiduciary responsibility to the institution.
"We were seeking a solution that would be fiscally prudent but would also honor the David Library as a community asset," said Dr. Linksz.
As Upper Makefield Township's open space consultant, the non-profit organization Heritage Conservancy had been working with the Township to preserve the DLAR property. When DCNR expressed interest in acquiring the property, Heritage Conservancy was ready to facilitate.
"The property straddles the Delaware Canal with access to Taylorsville Road and River Road," noted Bureau of State Parks Director John Hallas. "With several residences and an extensive collection of large outbuildings, the site is a perfect location for a canal interpretive center as well as an administrative and maintenance center for the Park."
Heritage Conservancy agreed to include the transfer of its Sol & Rose Nature Center in the acquisition. The Sol & Rose Nature Center is a wooded 25-acre site north of the Library, between the canal and River Road, that David Library founder Sol Feinstone, donated to Heritage Conservancy prior to his death in 1980.
"With this acquisition, we are assuring that this key access point to the Delaware Canal does not fall into private hands that would have almost assuredly prohibited public access to both the canal and the river," said Jeffrey Marshall, President of Heritage Conservancy. "This is why we are receiving additional support for the project from the William Penn Foundation. Providing key access points to waterways and promoting connection to the water are key goals in our work with the William Penn Foundation."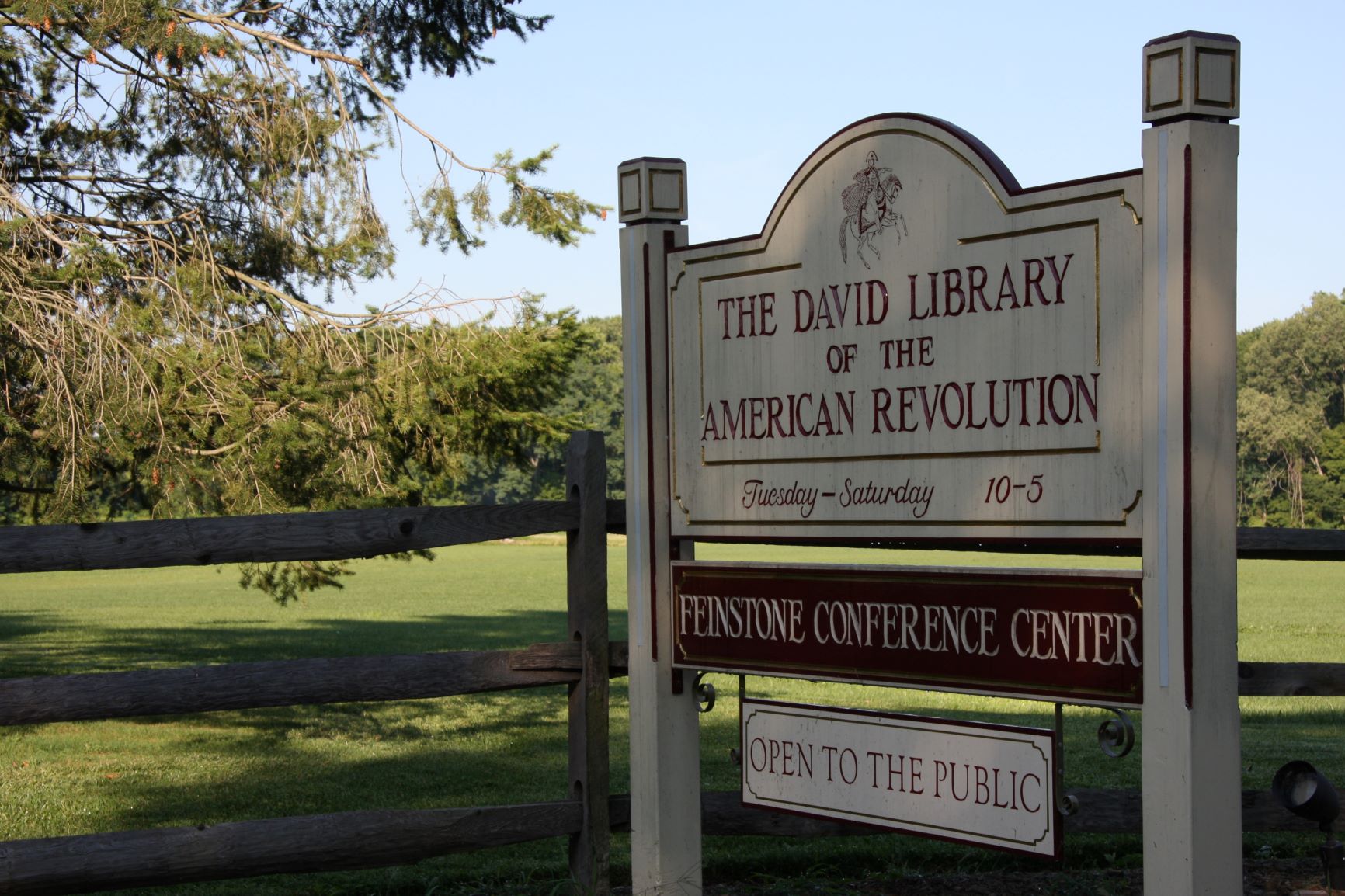 The DLAR partnership with APS will be fully executed upon sale of its real estate holdings. DCNR and Heritage Conservancy plan to close on the sale by the end of October 2020.
"With DCNR's ownership, the public educational programs that have made this site an important cultural landmark can continue," added Marshall of Heritage Conservancy. "The idea that this wonderfully scenic, cultural and historic landscape could become a property with public access and programs that could be enjoyed by current and future generations as compared to a private estate, or a residential subdivision, fueled Heritage Conservancy's efforts to make this complicated transaction a reality."
With communities turning to nature and outdoor space for solace, especially now, this is a true community and statewide reason for celebration that was made possible because of partnerships and funding.
"It is important to note this acquisition is funded through the Keystone Recreation, Park and Conservation Fund which, since 1993, has benefitted conservation, park and historic preservation throughout the state," said DCNR Secretary Cindy Adams Dunn. "This funding is critical in protecting our natural resources, outdoor economy and public well-being. We are tremendously grateful to our local legislators who recognize this fact and continue to fight to ensure its continuation."
"That this acquisition will be funded while the Keystone Fund is being threatened by those who want to divert its dedicated funds for other uses, shows how critical this Fund is to protect our natural resources, outdoor economy and public well-being," said Marshall of Heritage Conservancy. "We thank our local legislators for their support of it."
"I am proud of the rich historical and natural attractions preserved here in my Bucks County district; the David Library property is a prime example," said Senator Steve Santarsiero (D-10). "This public-private partnership between the David Library, Heritage Conservancy and DCNR will protect vital open space, significant historic structures and critical access to state park land for residents and visitors."
"I'm so happy that this location will be preserved as open space," PA State Representative Wendi Thomas said. "I was thrilled to work with Upper Makefield Township and DCNR on a project that results in a win for the community and the state. I have been a strong advocate in the House for the maintenance of the Keystone Fund, which makes this project possible. We can rest easy knowing that DCNR will maintain the integrity of this historic site while incorporating the property into the existing recreational spaces."
Donations help Heritage Conservancy protect properties like this in your community. Please support the preservation of special places by clicking HERE to donate today!
(Photos by Mark Worthington)