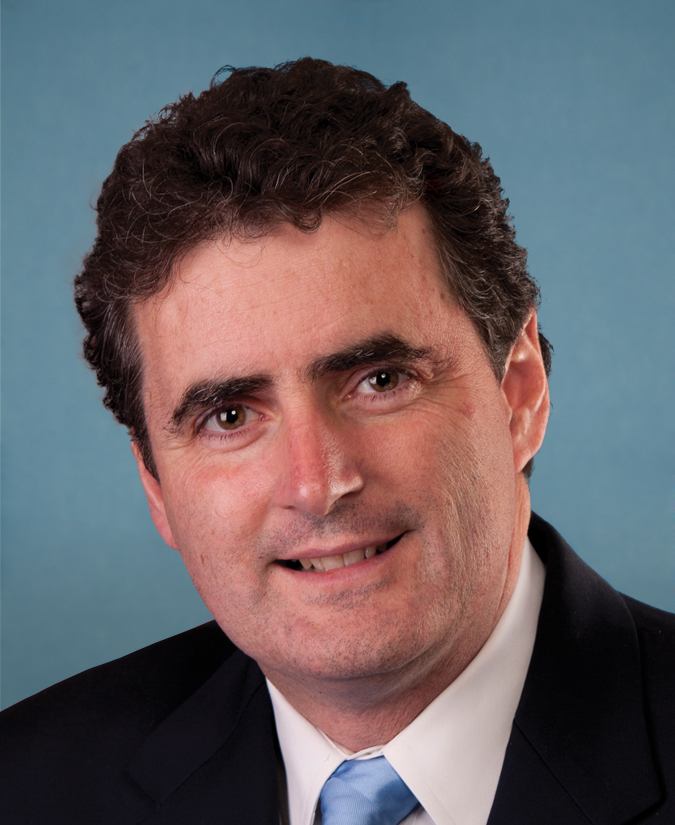 Heritage Conservancy is pleased to welcome two new members to its Board of Directors. The Board of Directors provides guidance to Heritage Conservancy to further its mission of land and historic property preservation, to assist with financial goals, and to achieve regional prominence through outreach and marketing. Mike Fitzpatrick, a former congressman, and Lizann Cooke, a marketing guru, join the ranks of our prestigious Board.
Mike Fitzpatrick served as a member of the United States House of Representatives, representing Pennsylvania's 8th congressional district from 2005 to 2007 and 2011 to 2017. He brings with him a proven track record of his commitment to land preservation. As a Bucks County commissioner before he became a congressman, he served as a strong advocate for open space protection, including co-chairing an effort to pass a ballot initiative authorizing Bucks County to borrow funding for open space preservation.
A Bucks County native born and raised, Mike grew up in Fairless Hills, where he graduated from Bishop Egan High School (now Conwell-Egan). Mike attended Dickinson School of Law of the Pennsylvania State University, where he earned his law degree in 1988.
After working directly with Heritage Conservancy on many preservation projects throughout Bucks County during his tenure as Congressman, Mike recognized the importance of continuing to make an impact in the county that he so loves, which is why he joined our Board of Directors. In his role, he plans to focus his efforts on maintaining and strengthening the programs and mission of Heritage Conservancy, with special emphasis on creative financing to preserve the special aspects of the region.
In his spare time, Mike enjoys doing anything outdoors with his wife and six children, including hiking, camping and small boat sailing in Bucks County and the Adirondack Region of New York.
"I was fortunate to have been born and raised in Bucks County. It is the home of my parents and my children and grandchildren. I have traveled all over the United States and to over 40 other countries, and no other place matches the history, geography, culture or people of Bucks County. Our challenge as residents is to keep it that way for future generations, and Heritage Conservancy is the preeminent organization engaged in that effort."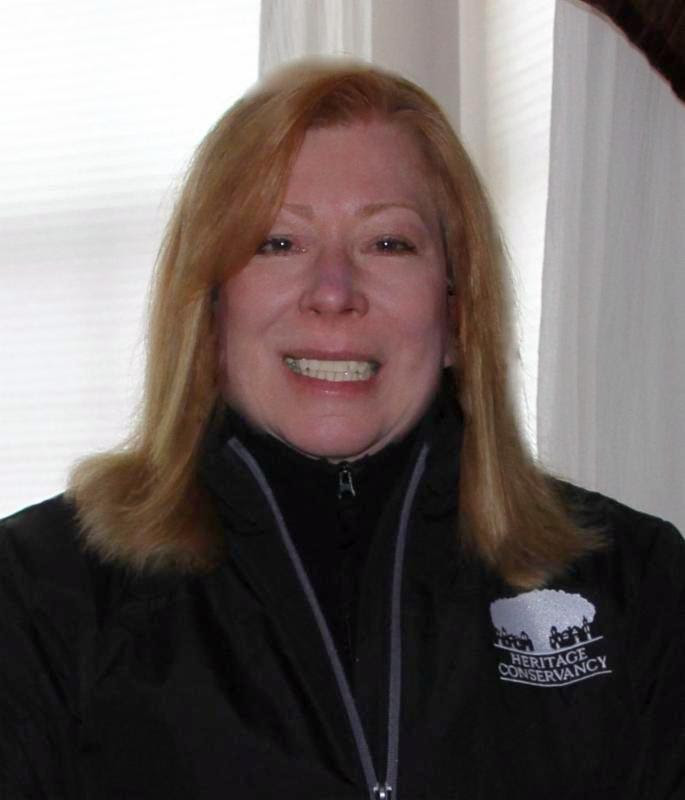 Lizann Cooke brings with her an extensive marketing background that will lend even more expertise to our board. She graduated from Villanova University with a degree in biology. A career in cardiac pharmaceuticals led her to a position as Marketing Director of a small, privately owned company where she devised innovative ways to promote their Pharmacy Benefit Management (PBM) product to large corporations throughout the country. She continued in the PBM arena for the next 25 years before becoming a partner in a pharmaceutical consulting company in Bucks County.
Lizann grew up in the Somerton section of Philadelphia and attended high school in Bucks County at Villa Joseph Marie High School. It was trips to Bucks County that inspired her to want to serve on Heritage Conservancy's Board of Directors.
"Having grown up on the border of Philadelphia and Bucks counties, I was exposed to the Bucks County lifestyle very early. We often took drives to None Such Farm, New Hope and Bowman's Tower. I remember going to the top of Bowman's Tower and looking for miles and seeing nothing but forest. Now, when you go to the top of the tower, you observe nothing but housing development."
As a board member, Lizann is motivated to expand our membership base, convey the importance of land preservation for everyone, and make Heritage Conservancy accessible to all members of our community.
In her spare time, Lizann focuses on her two passions: travel and wine. She has found a found a way to combine those passions by doing wine tastings wherever she travels. She has been to over 80 countries, and she has visited 48 states out of 50 in the United States. The only two states she hasn't been to? Nebraska and Alabama. They aren't very well known for their wine.
Lizann is also into genealogical research and has traced her family tree back to the 1600s in England and the 1600s in Germany. The historical component of Heritage Conservancy's mission speaks to her!
Heritage Conservacncy is fortunate to add Mike and Lizann's valuable knowledge and enthusiasm to its diverse Board of Directors. They will serve as compassionate proponents for land conservation and historic preservation.