Mushroom Hike with Heritage Conservancy and Luke Smithson, Field Mycologist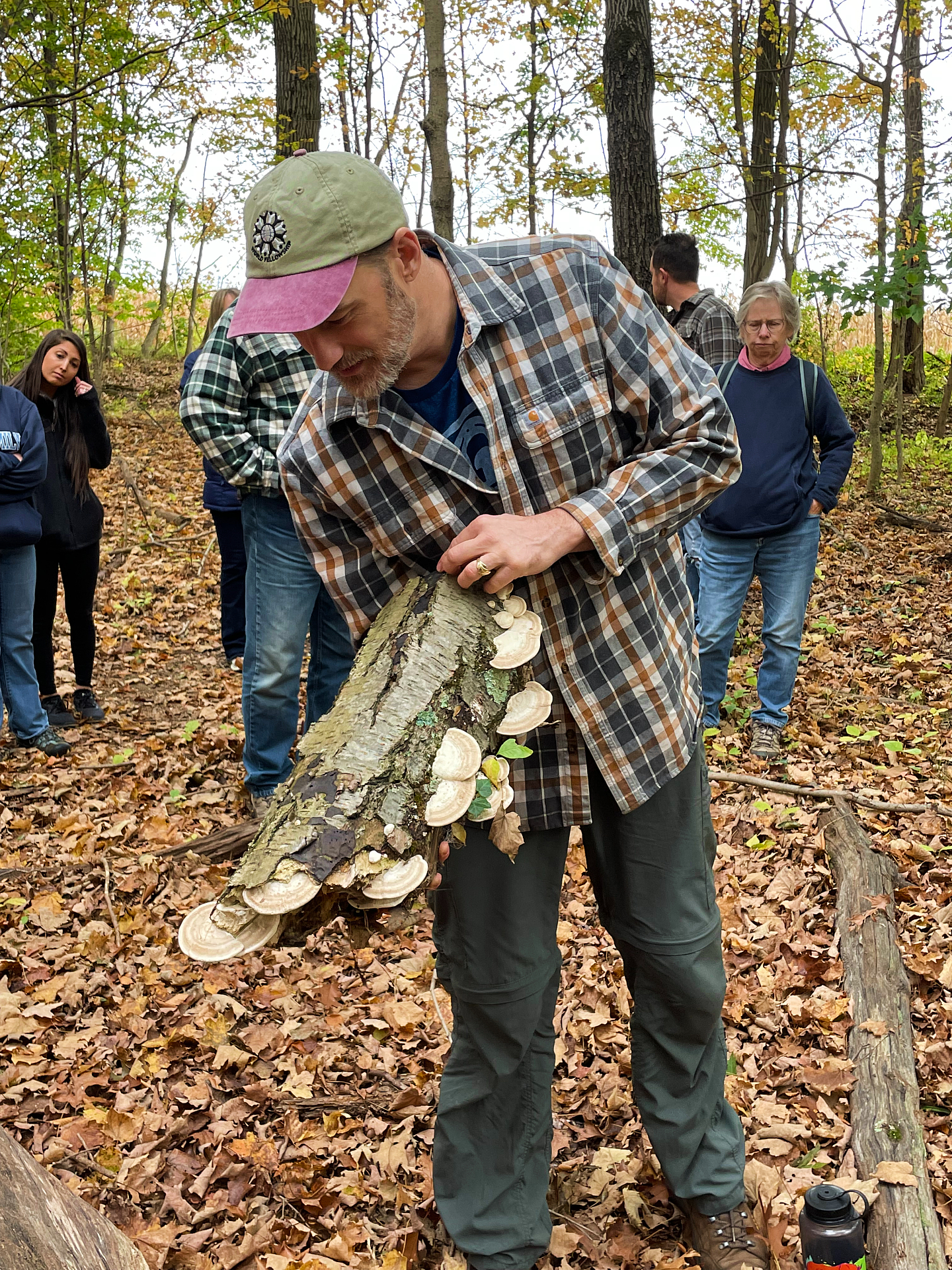 Date: Sunday, May 15, 2022
Time: 10:00 am
Location: Heritage Conservancy's Fuller/Pursell Preserve
Springfield, PA
Cost: $20 – Registration is currently full; Email Emily at ebonavitacola@heritageconservancy.org to be added to the waitlist!
Age: Recommended 12+
Contact: Emily Bonavitacola ebonavitacola@heritageconservancy.org
Do you ever wonder about which mushrooms you can eat? Join Heritage Conservancy and Jamie Hollander Catering & Events head chef, Luke Smithson, on a hike to identify wild edibles.
Luke is an amateur field mycologist and citizen scientist with over 25 years of collecting and identifying mushrooms. He is a past president and the current Education Chair of the New Jersey Mycological Association and the FunDiS (Fungal Diversity Survey) project leader for the Philadelphia Mycology Club. His fungal passions lay in taxonomy and identifying lesser known (and occasionally unknown) mushroom species, as well as foraging for delicious edible mushrooms.
Luke will lead us through Heritage Conservancy's Fuller/Pursell Preserve and answer the questions you have always had about the mushrooms you come across locally. Are they poisonous? What value do they provide to us? To our environment? Join us for this unique opportunity!
*Limited space available*