On February 14th, historic Aldie Mansion was treated to two special events—a sudden, beautiful flurry of snow that dusted the grounds, and a ballroom full of nearly 100 guests that spanned all ages! The Doylestown Library brought their pop-up storytime to the mansion as the library visits different places around town and reads stories to local children.
The librarian appropriately themed this storytime around Valentine's Day, reading books in celebration of love, including titles such as "How Do Dragons Say I Love You?" Infants relaxed in strollers and carriers, while toddlers danced to interactive songs and stories.
After the storytime, a few guests were tuckered out and decided it was time for lunch and a siesta, while the majority joined us on a children's tour. As a sort of Aldie Mansion I-Spy, the groups searched for animal motifs hidden in William Mercer's artwork throughout the mansion. But the animal theme didn't stop there—the kids also enjoyed listening to stories about Solomon, Martha Mercer's beloved peacock. Acorns also proved to be a common theme in Mr. Mercer's work, and we theorized that he may have been inspired by the Bur Oak tree in Aldie's backyard.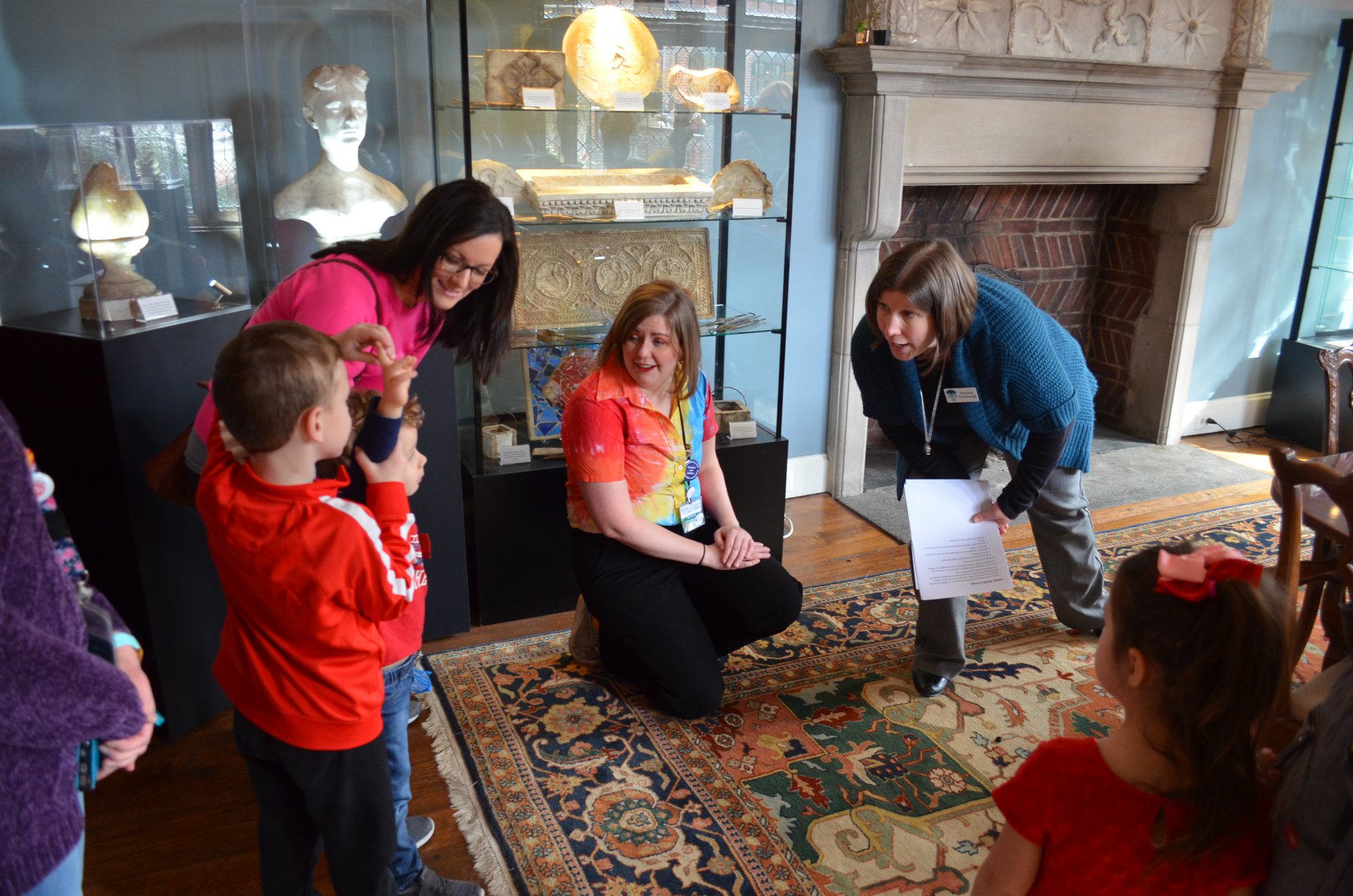 It is also fun to note that moms who have attended weddings at Aldie Mansion were able to share the mansion with their kids, adding a special sentiment to an already fun day. Thank you to the Doylestown Library for popping up at Aldie, and thank you to all the parents, grandparents, siblings, and toddlers who shared Valentine's Day with us!