On Sunday, December 4th, we gathered together for our 34th annual Christmas at Aldie event at Aldie Mansion!
We kicked off the holiday season with lavishly gilded hallways, sparkling décor, festive music, and divine cuisine by Jeffrey A. Miller Catering. Together we celebrated our common goal of making the world a better place for generations to come by protecting our area's natural and historic treasures.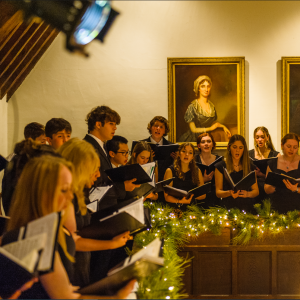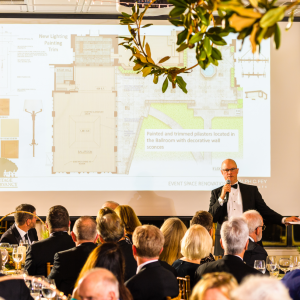 This year's Christmas at Aldie celebration was attended by approximately 180 guests. During the evening, over 100 guests responded to Heritage Conservancy's request to support repairs and renovations at Aldie Mansion, raising over $88,000! This is by far Heritage Conservancy's most successful Christmas at Aldie mission appeal to date.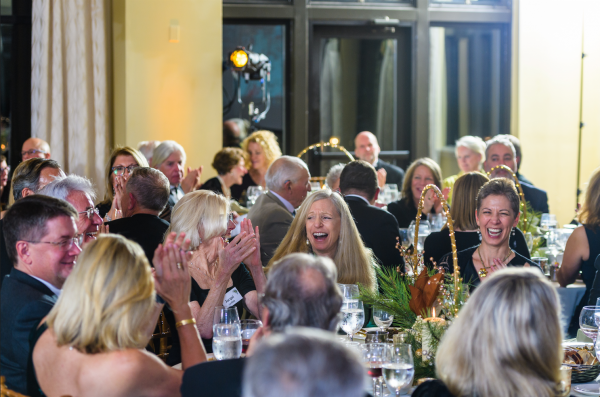 These efforts will help to kick off a greater and wider-spread campaign in the year ahead. We would like to thank our sponsors, our volunteers, our staff, and our fantastic guests for helping to support such an important cause. We wish everyone happy holidays, and from our Heritage Conservancy family to you all: thank you.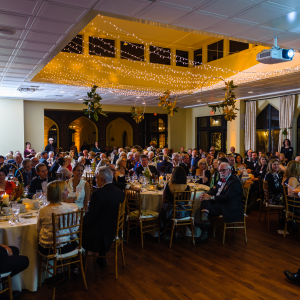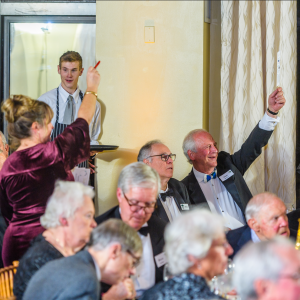 To read our Christmas at Aldie article featured in the Bucks County Herald newspaper, click here!
Photos courtesy of JPDG Photography.
Kate Klaver, Digital Communications Associate.