It was a watershed moment for the students of Keystone Elementary School when Heritage Conservancy staff members taught them the 3 W's last month!
We recently worked with the entire fourth grade (nearly 200 students!) of Keystone Elementary School; these were the same students we saw in the fall during our Steamboat SPLASH! Program. Each of the seven fourth-grade classes came through for an in-classroom program, where we had students rotate around stations that covered the 3Ws related to their curriculum. These three topics were:
1) Watershed – An EnviroScape demonstration revealed how pollution on land impacts our drinking water and the environment in general. Students loved using the spray bottles to simulate rainfall and observing what happened to the pollutants as a result.
2) Water Cycle – We did demonstrations on percolation, transpiration, and precipitation, and we walked the kids through a poster illustrating all of the places a water drop can move through land, water, and the atmosphere.
3) Water Quality – Students searched for macroinvertebrates in stream water samples to determine if the waterways they came from were clean or polluted. We then graphed our findings to help us access the water quality. Many students were both fascinated and slightly grossed out by the bugs in the water, but they were fascinated to learn that the more bugs we find in the water, the better! It's generally a sign of good water quality.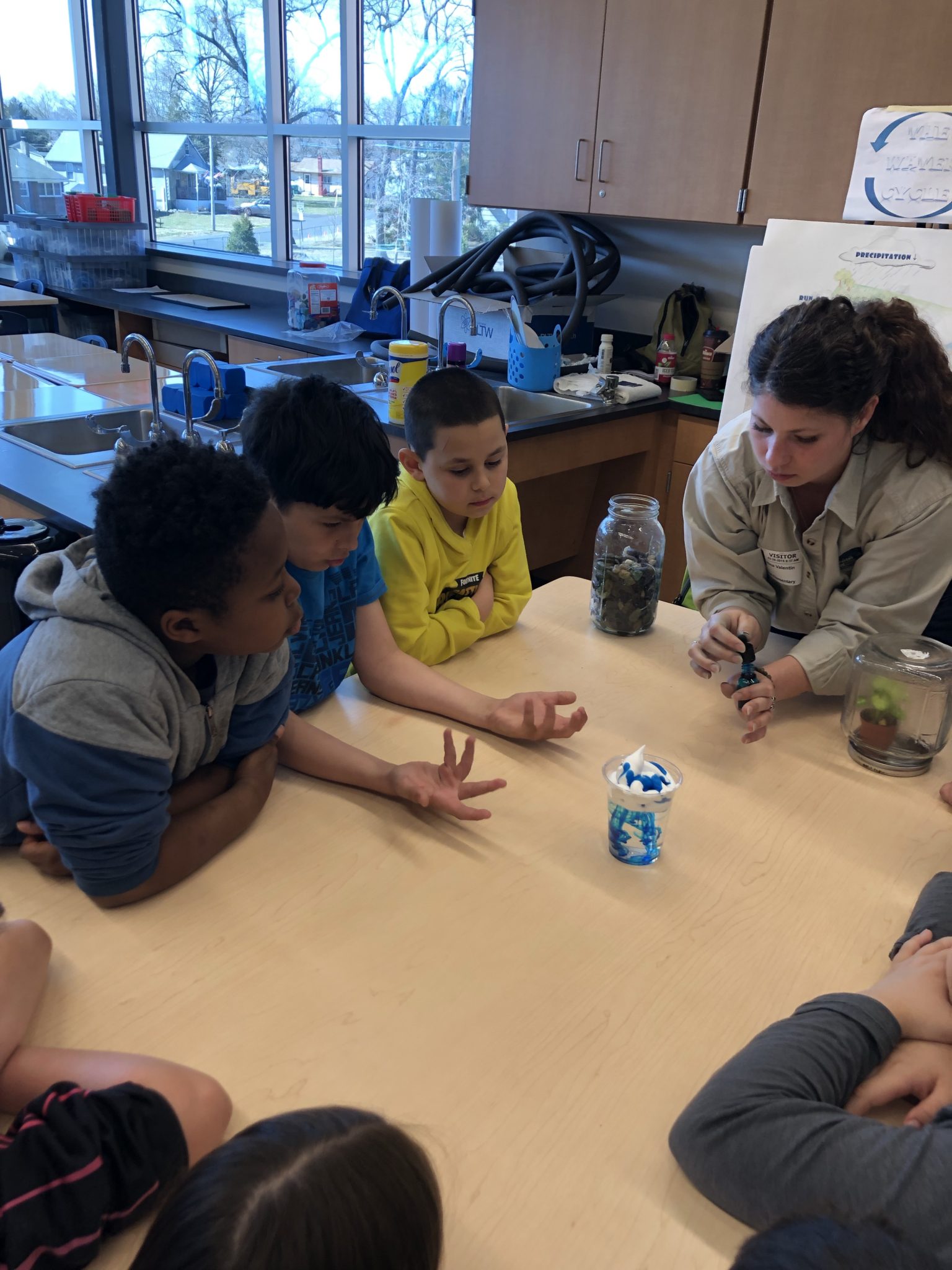 We were thankful to have Eileen Walkowiak, a trained master watershed steward volunteer and conservation ambassador, help us out with the EnviroScape demonstration. The teachers and students were all very appreciative and enjoyed the lessons! As we continue to work with Keystone Elementary School, we hope to see the kids gain a better understanding and appreciation of the natural world around them.