Heritage Conservancy is pleased to welcome two new members to its Board of Directors. The Board of Directors provides guidance to Heritage Conservancy to further its mission of land and historic property preservation, to assist with financial goals, and to achieve regional prominence through outreach and marketing. Julie Toner, an attorney at law firm Toner & Toner, and Louis Lombardi, a Commercial Market Executive with Fulton Bank, join the ranks of the Conservancy's prestigious Board.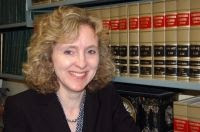 Having grown up in Doylestown, PA, Julie Toner is a Bucks County native. Her schooling, career, and travels took her out of the area, but she knew that this area was home.
"I was always drawn to come back here, because what's not to like? I love the combination of the history and nature of this area," says Julie. "I feel fortunate to live in such a special part of the world, and I wouldn't want to live any place else."
Julie graduated from Swarthmore College with a B.A. in History. After earning her doctorate degree from Villanova Law School in 1989, she served as Law Clerk to the Honorable William Hart Rufe III (who happens to be Heritage Conservancy's Chairman Emeritus!) for the Bucks County Court of Common Pleas. She joined the Toner & Toner Law Firm in 1999.
In her spare time, Julie enjoys running road races (anything from 5ks to half marathons) and spending time in Ocean City, NJ, and traveling with her husband and two college-aged children.
Julie was motivated to join Heritage Conservancy's Board of Directors because she was excited to be a part of an organization that works to preserve what makes Bucks and Montgomery counties special.
"I'd like to be a community ambassador and spread the word about the good work that Heritage Conservancy does," explained Julie. "I'm interested in the outreach aspect, especially with young people, to spread awareness so that everybody knows about the mission and the importance of the mission. There's so much history and beautiful open space in this area, but once something is gone, it's gone."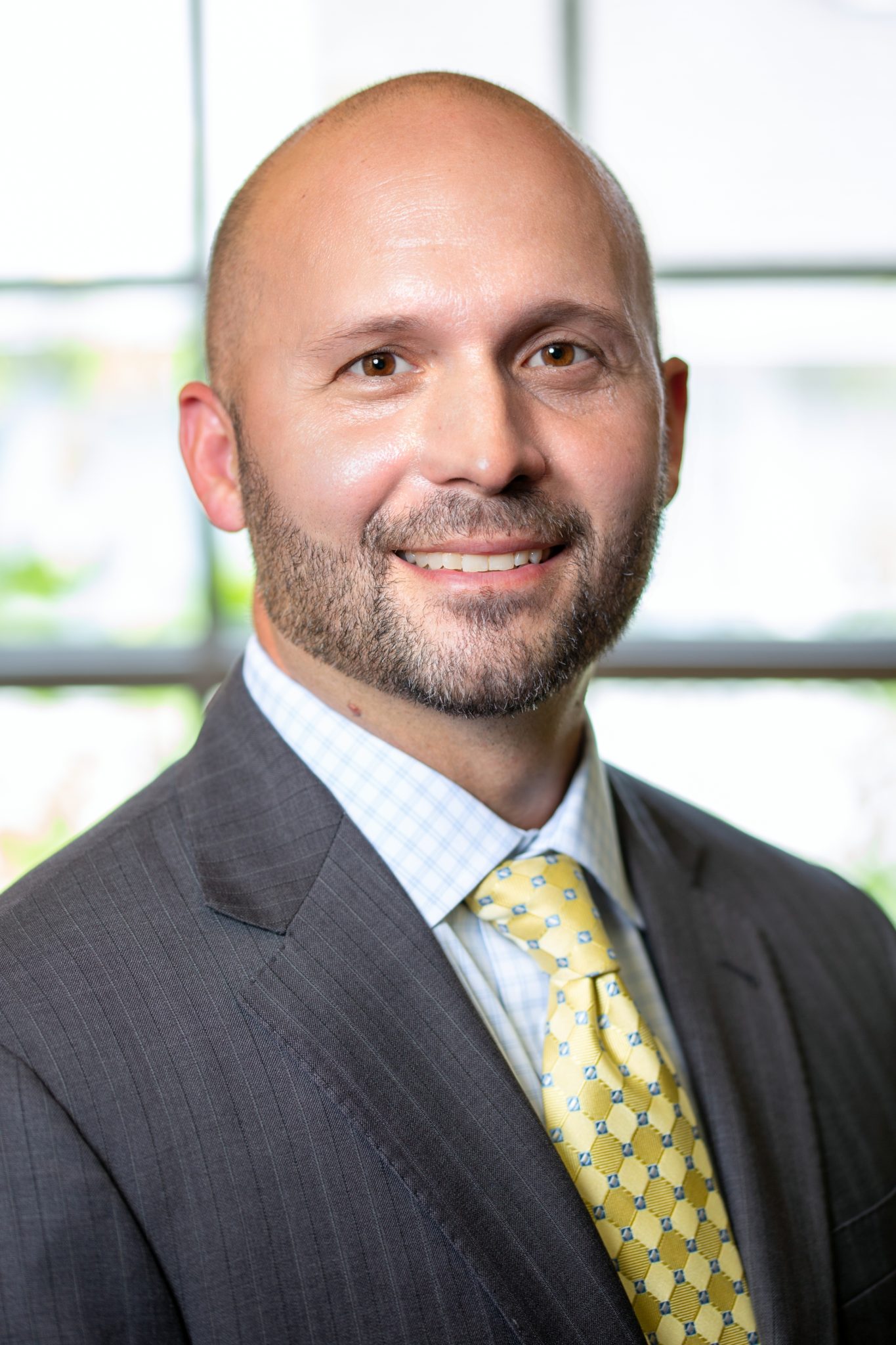 Lou Lombardi's career brought him to Bucks County, but it was the overall quality of life that made him want to stay.
"The opportunity to move to Bucks County came by way of a professional opportunity. My wife and I researched Bucks County and fell in love with Newtown due to the combination of its historic and vibrant downtown, plenty of places to enjoy the outdoors, and a great school system. There are very few places to live that can offer all of that."
Lou joined Fulton Bank in 1997 and has worked in Commercial Credit and Commercial Banking his entire career. He holds a Bachelor of Science degree in Communication/Public Relations from Millersville University and earned an MBA from Penn State University. He is a 2017 graduate of the American Bankers Association's Stonier Graduate School of Banking, and in this same year he completed The Wharton Leadership Program at University of Pennsylvania.
In his spare time, Lou likes to support the athletic endeavors of his four children by coaching their baseball, soccer, and football teams. He and his family also love to ski.
Lou was inpsired to join Heritage Conservancy's Board of Directors because of a connection to history and the great outdoors that he developed as a child. He grew up on a farm in the Poconos in a house that was was built in the 1860s. That appreciation has continued through his adulthood.
"I love American history. Bucks County played such an important role in the formation of our Country, and in many ways, the buildings that have survived the last 250 years help tell the story of the birth of our nation," explained Lou. "Bucks County is blessed with so many farms, historic structures and open space. I want to help spread the word to more residents regarding all of the great work that the Conservancy is doing; more awareness will generate more support for the mission of the organization."
"Bringing new, committed individuals to the board is critical in order to sustain a nonprofit," said Jeff Marshall, President of Heritage Conservancy. "Bringing with them a diverse set of experiences, these two new board members have stepped up to support and strengthen Heritage Conservancy's cause of protecting our precious natural and historical resources."
Heritage Conservancy is fortunate to add Julie and Lou's valuable expertise and enthusiasm to its Board of Directors. They will serve as compassionate proponents for land conservation and historic preservation.