Sherlock "Homes". Old House Detective.
January 21 @ 6:30 pm

-

7:30 pm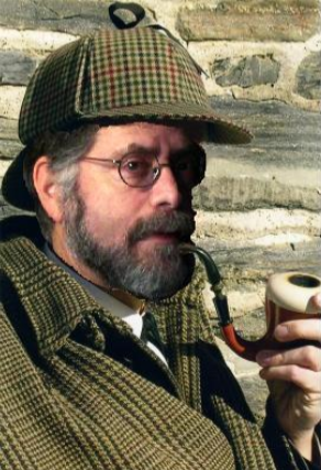 Sherlock "Homes".  Old House Detective.
Date: January 21, 2021
Time: 6:30 PM to 7:30 pm
Location:  Zoom
Cost: $10 Member / $15 Non-Members (can be applied to membership)
Historic research and documents only answer some of the questions about old houses.  In order to answer questions like "What changes were made to the house"? or "Which section is the oldest" can only be answered with a CSI-like, evidence-based approach.  In existing houses the investigation can be a lot like hunting ghosts. Ghosts are remnants of features that have been removed that include holes, scars, patches, nails, nail holes, screws and other hardware that indicate former attachments.   Heritage Conservancy's Sherlock "Homes" will share years of hands on experience in looking at old houses.   In cases where a building is in the process of demolition our sleuth shows how to learn about the anatomy of old houses from dissecting them.  So be prepared to see post mortem photos of old houses.
Jeff Marshall, President of Heritage Conservancy, brings stories behind the walls of our historic building to life!   Don't miss your chance your to experience this unique opportunity to step back in time.
Jeff, Thank you so much for your informative ( and oh so much fun) walk-through tour of my house and barn. It was wonderful to hear your commentary and your theory of how the house was constructed. I've always had a deep appreciation for history and the enduring nature of old architecture. And to hear you talk brings to life the amazing people who worked so hard to achieve a house and barn that could/ would stand going on two hundred years ! And that, even though as you said, my house was standing by " habit".  Enjoyed it so much.

            – Denise Rohan, owner of the historic Charles McHenry house and barn in Doylestown