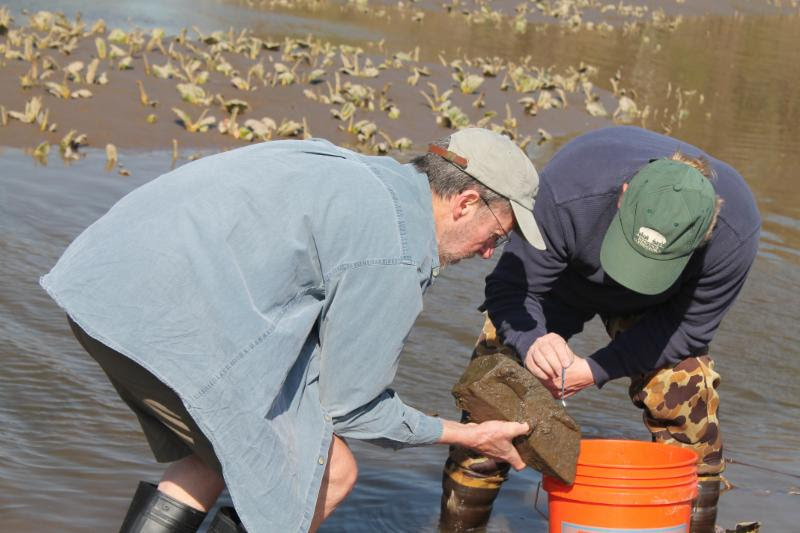 On Thursday, April 19th, Heritage Conservancy staff members Jim Drennan, Shannon Fredebaugh, and Taylor Thompson worked with volunteers from the Penn State Extension Master Watershed Steward Program and the Bucks County Conservation District on a continuing water quality study at the Bristol Marsh Nature Preserve. Since the beginning of the year, we've conducted monthly water chemistry samplings of the Bristol Marsh, a freshwater tidal marsh that leads into the Delaware River. This particular outing included a benthic macroinvertebrate sampling as well.
According to the Department of Environmental Protection, benthic macroinvertebrates (also known as "benthos") are small animals living among rocks, logs, sediments and aquatic plants on the bottom of streams, rivers and lakes. They are large enough to see with the naked eye and have no backbone. Our group left no stone unturned when it came to searching for benthos. They found leeches, a snail, tubifex worms, and scuds living in Bristol Marsh.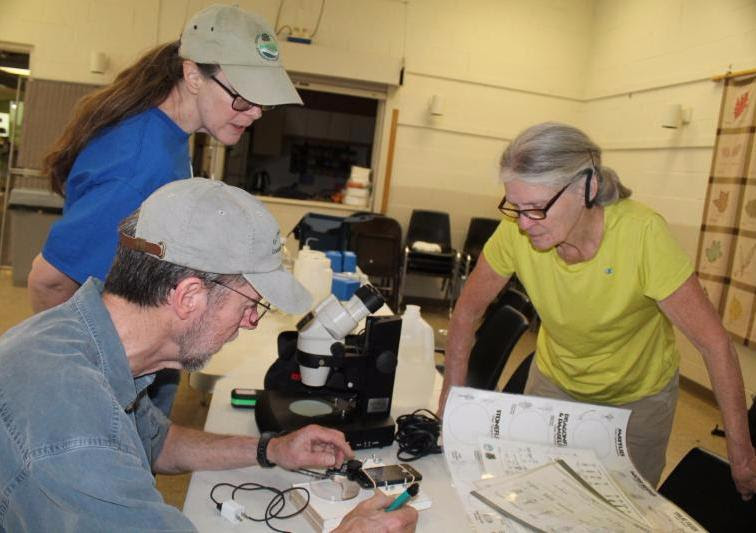 After collecting water samples and benthos, the stewardship team headed over to the Silver Lake Nature Center to analyze their findings under a microscope. The water chemistry samplings were sent out for formal analysis.
This first year of testing will create a baseline that future tests will be compared to. The sampling at the Marsh will help us to monitor seasonal fluctuations in the water quality and eventually over time notice any changes that may suggest local impacts to the water quality.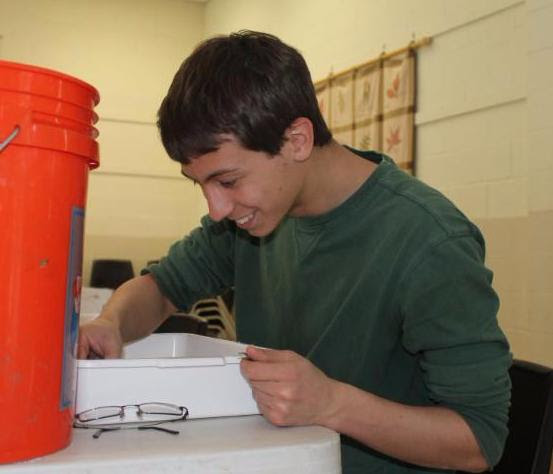 It's important to understand the water quality in this area along the Delaware River because it is located in a more heavily industrialized area and eventually connects to the Atlantic Ocean. This testing could also be used to study water sources in other parts of our region.
"Cooks Creek in upper Bucks County is recognized as an Exceptional Value stream, and it is surrounded by vast areas of preserved land," explains Shannon Fredebaugh. "It would be interesting to compare our findings at Bristol Marsh to findings at Cooks Creek."
Stay tuned!
This project is made possible thanks in part to PA DEP Coastal Zone Management and the William Penn Foundation.