Thanks to the hard work and dedication of Laure Duval, her property in Tinicum Township has now become the latest addition to Heritage Conservancy's Register of Historic Places!
Also known as the Anderson Farm, Duval's property derives its name from one of its most notable owners, Frederick O. Anderson, the first advertising editor of Life magazine. Anderson bought the farm in 1936 and resided there for 50 years until his passing in 1986. His wife, Lois, was an editor of the Tinicum Bulletin and was responsible for including several articles written by Frederick in the publication. The Andersons' time spent in the home was memorialized by their two sons, who carved their initials into barn boards on the threshing floor in the garage, which the children had deemed their "clubhouse."
By the time Anderson moved in, however, the house was over 100 years old. The parcel of land was bought by Joseph Nash, the son of a Mennonite, in 1775. It is unclear when exactly the house and barn were built. Anderson laid Mercer tiles on the front gate posts with the year "1807" despite there being no documentation of that year being the date of construction. What we do know is that Joseph's son, Henry, placed a sale ad in The Intelligencer in 1835, stating he had built the barn "about 10 years ago," giving an approximate date of 1825. There are records of an original stone house built in 1798, but the dimensions do not match those of the current house, indicating the original building was torn down. The property also contains a stone summer kitchen with the original beehive oven intact.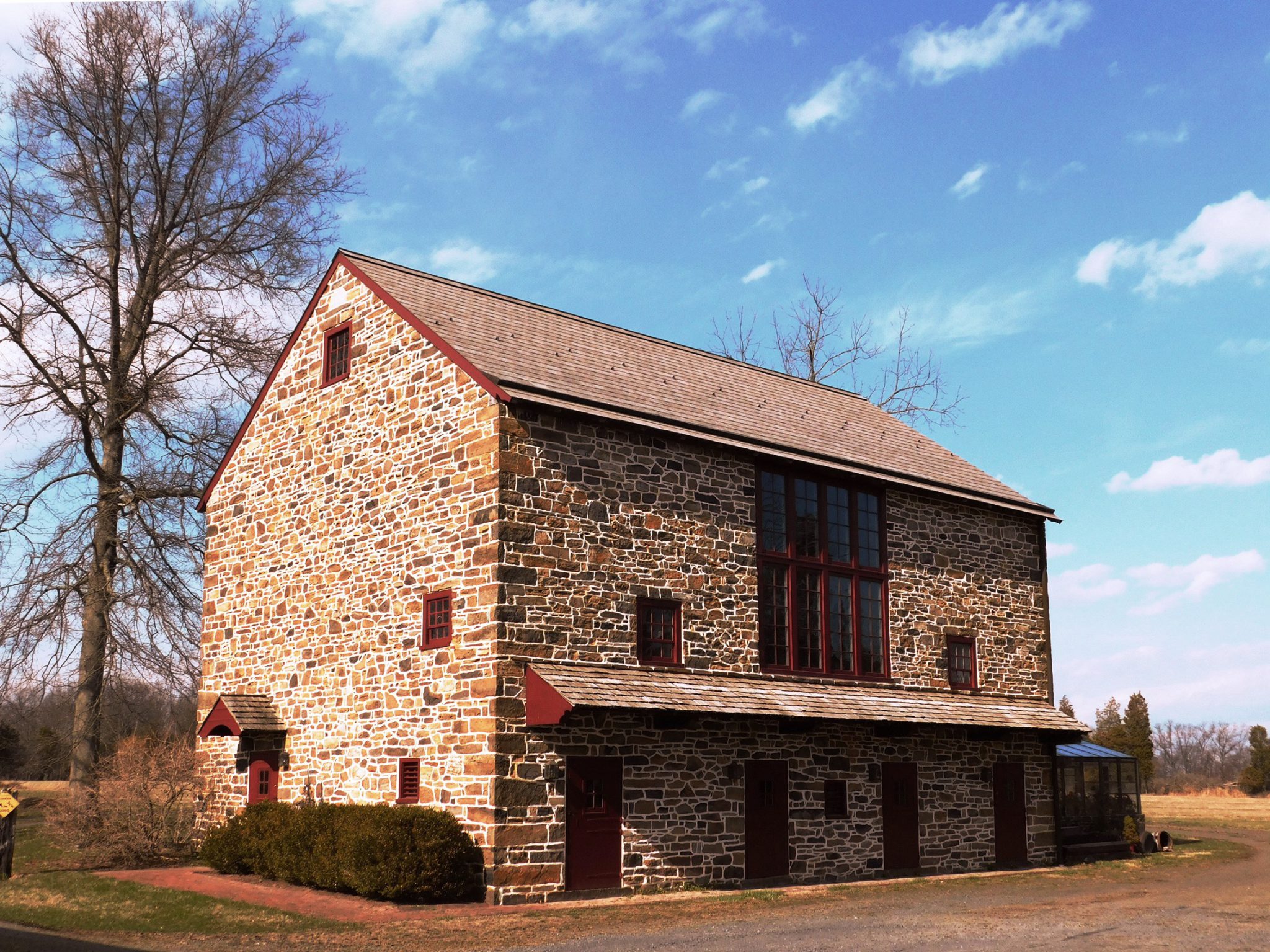 Laure Duval had her work cut out for her when she purchased the Anderson Farm. In remaining true to the original home and barn, she worked closely with a contractor that was experienced in historic structures. Wherever she could, Laure restored the structures' architectural features as genuinely as possible, maintaining their historical integrity. While updates were a necessity, specifically in the kitchen and the bathroom, the core of the house and the barn remains in tact. When renovations were complete, Laure laid the date stone as "1798," paying homage to the original structure and history of the property.
We appreciate Laure's dedication to rehabilitating her property and setting an example for others to safeguard the irreplaceable historic properties of our region. As a strong steward of Anderson Farm, Laure embarked on a journey to bring it back to its original state, and a new plaque commemorating its listing on Heritage Conservancy's Register of Historic Places helps to complete her historical journey.