We are excited to announce that a new property in Warwick, the Blacksmith's House, has been added to Heritage Conservancy's Register of Historic Places! Aptly named because it was once owned by a blacksmith, the original structure was first built in approximately 1830 and is made out of native stone walls with a plaster/stucco finish.
It is its ownership that in fact gives the house its significance, as it is an example of a living quarters constructed to house a 19th-century blacksmith and his family. The blacksmith's shop, which no longer exists, was located not too far from the house. The property sits on land that was once cleared by early colonial settlers for farming. Being primarily an agricultural area, having a local blacksmith was necessary for providing tools and implements to the farmers.
The property is located at the Forks of the Neshaminy in the Rushland vicinity, an area that still reflects its agricultural heritage as contemporary residents continue to preserve large tracts of farmland, woodlands, and the homes that were constructed by its first colonial residents.
Notably, a pastel sketch of the property was painted by Maksimilijan Vanka in 1942 (who was a significant artist that had roots at the White Bridge Farm, which was added to our Register of Historic Places at the end of 2019). The sketch shows a view of the south side of the property after the first addition was added in 1940 and before the last addition was added in 1970.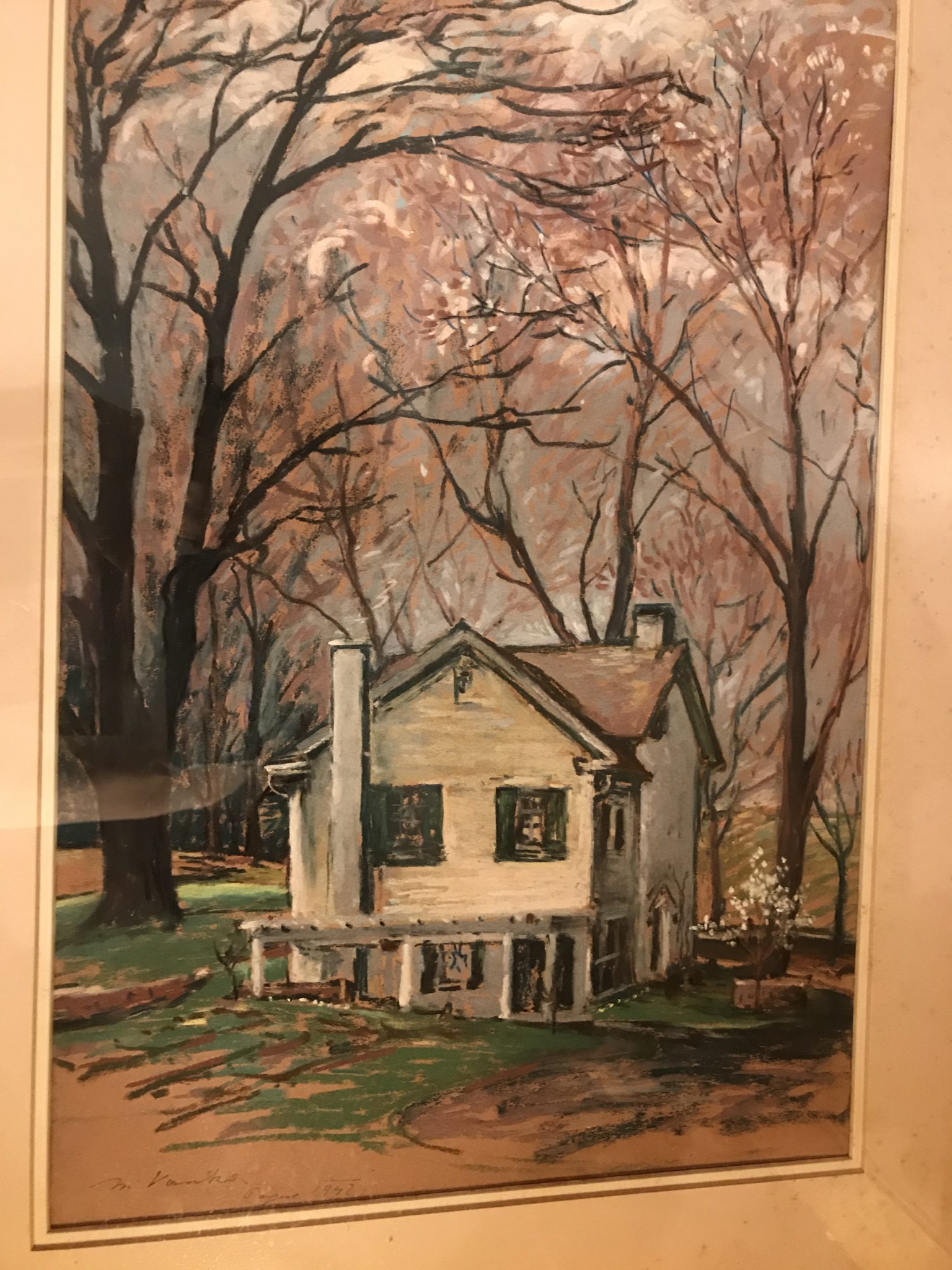 By having the Blacksmith's House listed on our Register of Historic Places, the property owner shows pride in stewarding the history of this home. If you are interested in learning more about having your home recognized on our Register, click HERE.