Have you ever wondered about the mushrooms you come across locally? Are they poisonous? What value do they provide to us? To our environment? Which mushrooms can you eat?
On Sunday, October 9th, Heritage Conservancy hosted its Fall Mushroom Hike at Hart's Woods Nature Preserve––a mature forest that was inducted into the nationwide Old Growth Forest Network in 2019.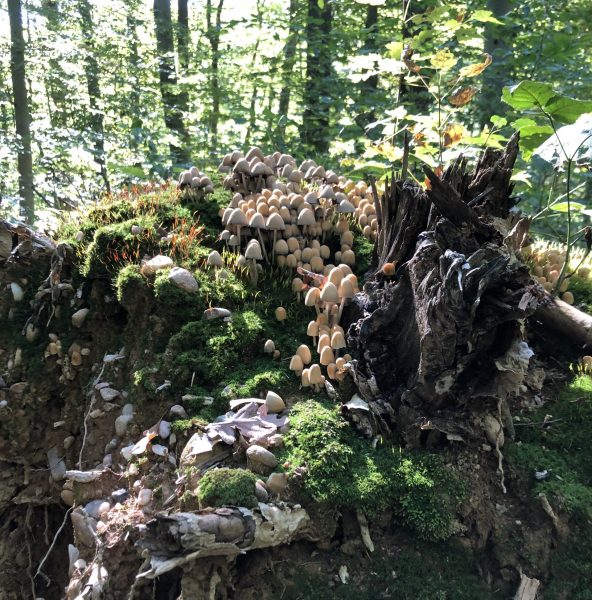 Attendees had the chance to enjoy a hike led by amateur field mycologist and citizen scientist Luke Smithson for an informative and exciting morning. Luke Smithson, Head Chef at Jamie Hollander Catering & Events, is an amateur field mycologist and citizen scientist with over 25 years of collecting and identifying mushrooms. He is a past president and current Education Chair of the New Jersey Mycological Association and the FunDiS (Fungal Diversity Survey) project leader for the Philadelphia Mycology Club. His fungal passions lay in taxonomy, identifying lesser-known (and occasionally unknown) mushroom species, and foraging for delicious edible mushrooms.
The heavy rain earlier in the week, as well as a crisp fall temperature, made it a perfect day for mushroom hunting! A big thank you to Luke for sharing his expertise with us.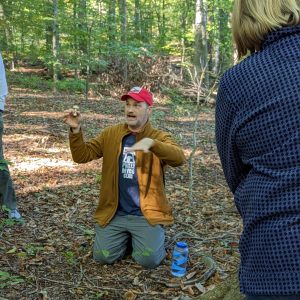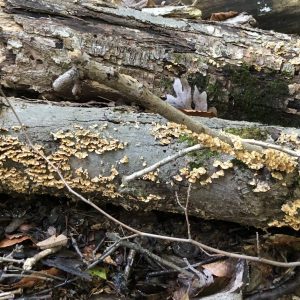 These kinds of opportunities to connect with nature and with like-minded individuals are made possible by a community of outstanding members and volunteers who are committed to maintaining the natural beauty and unique historical features of this region.
If you want to make a lasting impact, join Heritage Conservancy as a member. For as little as $35, you can help us continue to offer fun and interesting programs to the local community while furthering our mission to preserve and protect our natural and historic heritage. Members also receive perks, including free or discounted admission to other Heritage Conservancy activities and events. For more information, please visit our website.