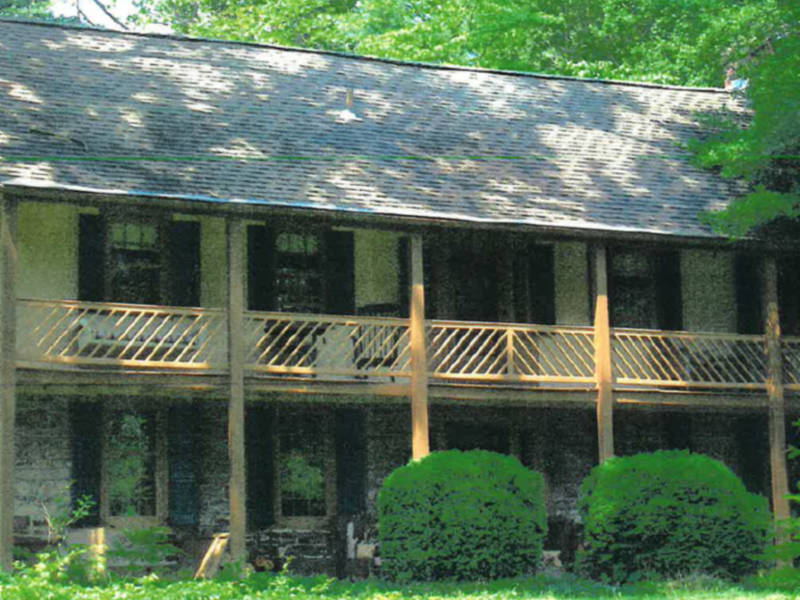 Our great nation was born in this very region, and with that comes rich founding history that needs to be honored. We owe it to our forefathers, our country, ourselves, and future citizens to preserve and recognize that history forever.
A historic home recently landed on Heritage Conservancy's Register of Historic Places that was a part of the birth of our nation. Greeneside, which is located on Old York Road in Warwick Township, is a historic farmstead comprised of four buildings, the oldest dating back to the mid-1700s.
Greeneside served as a Revolutionary War encampment site for the Continental Army from August 10 through August 23, 1777, and the headquarters of General Nathanael Greene. The house on the property is the closest [of the four buildings] to the road, and it is located directly across from the Moland House, which is listed on the National Register of Historic Places as being George Washington's Headquarters.
This encampment served as a critical location for the development of military protocol and refinement of discipline within the Continental Army. As you walk through, you can just imagine orders being shouted and plans being drawn to defeat the British.
Along with its national significance, this home is significant for its association with prominent local individuals: Colonel Joseph Hart, who commanded forces during the Revolutionary War and led forces in opposition to the Whiskey Rebellion, and his son, Samuel Hart; the Harts are the namesake for the nearby village of Hartsville.
Because of its historical significance and its ties to the building of our nation, the Greeneside home was once spared from demolition when the Old York Road bypass was widened to four lanes. This is why Heritage Conservancy strives to educate the community about our historic heritage: when people understand the importance of what we have, they will want to protect it. It is the responsibility of all of us to do so.
Thank you to Murrie and Chaya Gayman for being great stewards of this historic home and for working to have it recognized on our Register of Historic Places.