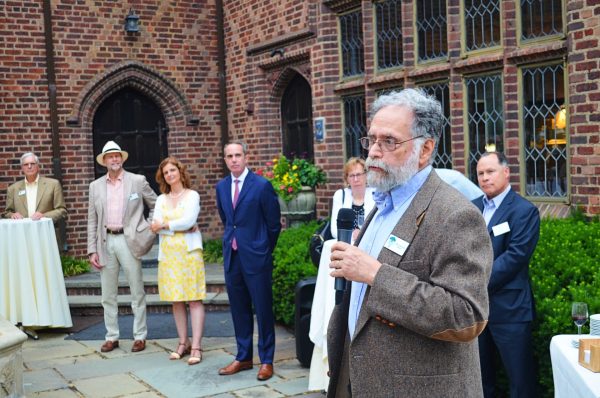 The Marshall Historic Preservation Fund has been established in celebration of our President, Jeffrey L. Marshall, upon his retirement. The fund will ensure that Heritage Conservancy can continue the important work that Jeff has been an ambassador for throughout his career, and that we remain unique in our dual mission of the preservation of both land and historic structures.
After four decades with Heritage Conservancy, serving the past ten years as President, Jeff has retired from his position. We are happy that he will continue to serve our organization on a part-time basis as a Senior Advisor. Jeff has dedicated his career to preserving what makes this area special–its beautiful landscapes with a special focus on its historical resources. He made it his life's work to share his knowledge and enthusiasm for historical architecture while simultaneously saving our region's lasting icons.
What better way to honor Jeff than to present him with evidence that the legacy he has initiated will live on through funding created in his name? Public funding for our projects can be sparse, so we will use the money donated to this fund to augment our work and facilitate our historic preservation.
In the few months since the inception of the fund, generous contributors have committed over $90,000. To take part in this celebration, click DONATE NOW or text MARSHALL to 50155 from your smartphone! We thank you for your support.