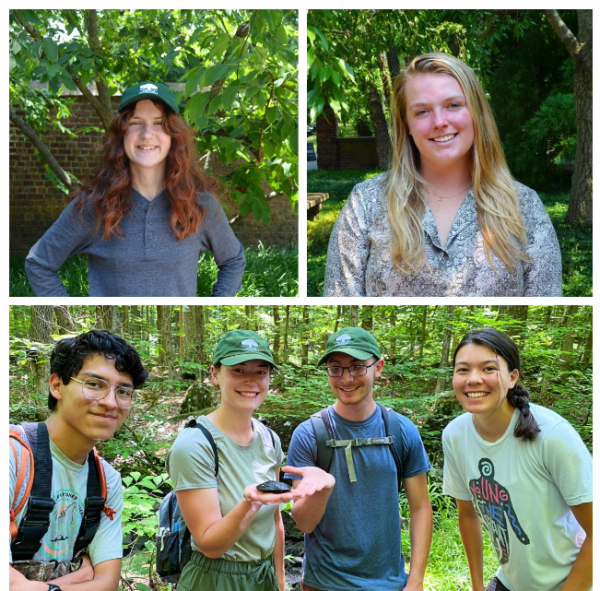 Gabriel Jacobs is the Alliance for Watershed Education Fellow for 2021. They will be working in the Bristol Marsh and Croydon Woods areas to increase community engagement. They are currently studying Environmental Science at Bucks County Community College. #AWEFellows #AWEFellowship #Alliance4WatershedEd
Grace Nicholas is our Marketing and Communications Intern. She recently graduated from Lafayette College with a B.A. in Government and Law.
In our Conservation Stewardship department, there are four interns:
Brooke Szmodis is a rising senior at Delaware Valley University pursuing a major in Conservation and Wildlife Management.
Caroline Maki is a rising junior at Emory College pursuing a major in Environmental Science.
Shawn Lesitsky is a rising senior at Mansfield University of Pennsylvania pursuing a major in Geoscience Environmental Science and a minor in Criminal Justice Administration.
William Handwek is a rising sophomore at Pennsylvania State University – Abington, with an intended major in Environmental Resource and Management.