We gathered together at Aldie Mansion to celebrate our volunteers during our September 13th Volunteer Appreciation Celebration.
"Our volunteers are the backbone of our work and help us provide for the community," says Development Associate Melissa Lee. "We wanted to celebrate them and all they do for us!"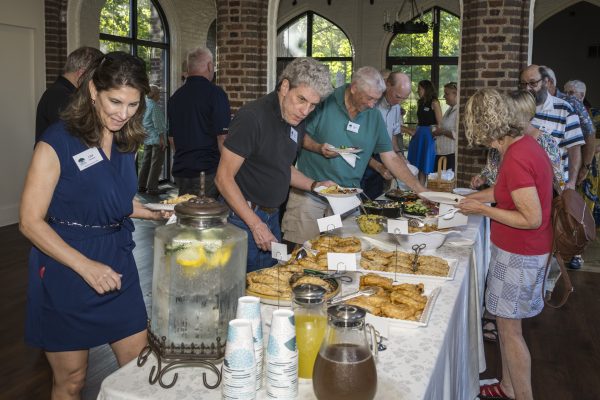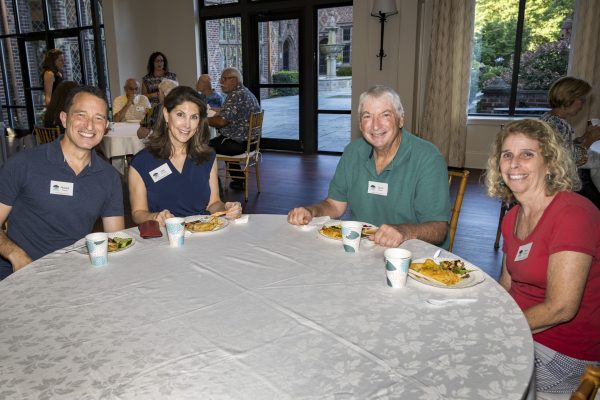 We enjoyed delicious local food, drinks, and socializing, and native plants were handed out to take home. Along with Melissa Lee, our President Bill Kunze shared a few words, followed by a brief awards ceremony.
Volunteer awards were presented to:
Ally Financial – Corporate Group of the Year
Lynn Gould – Volunteer Gardener of the Year
Paula Walter – Volunteer Educator of the Year
Jo Anne Rocke – Stewardship Volunteer of the Year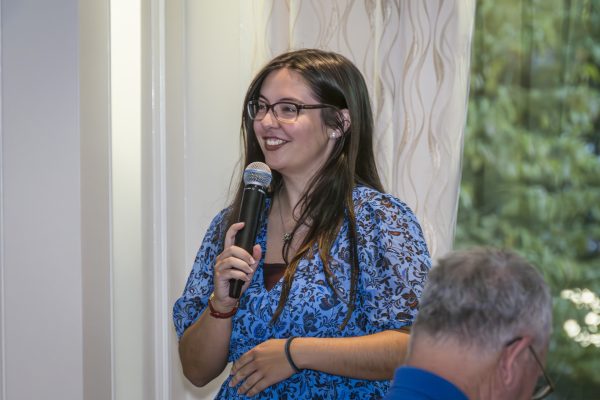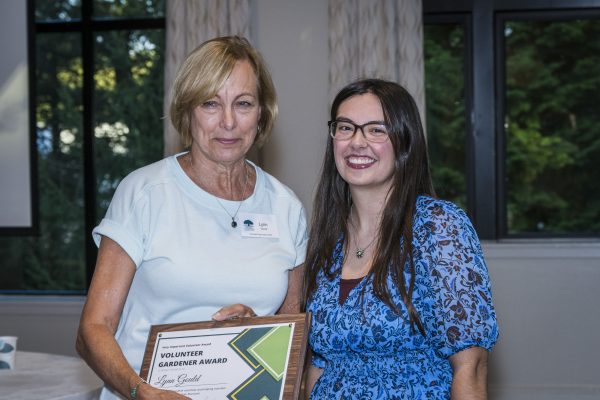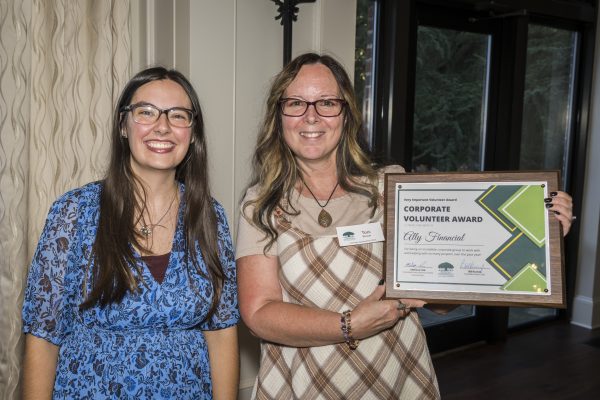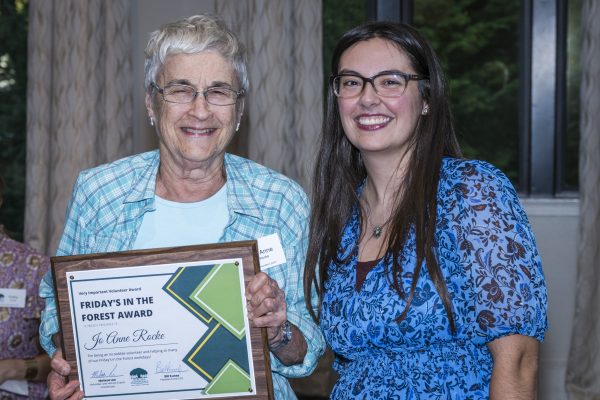 Thank you to all of our wonderful volunteers who continuously help us support the land, history, and community of our region. Our volunteer opportunities can be found here, and we have many different events tailored toward all ages. Take a look today, to see how you can help!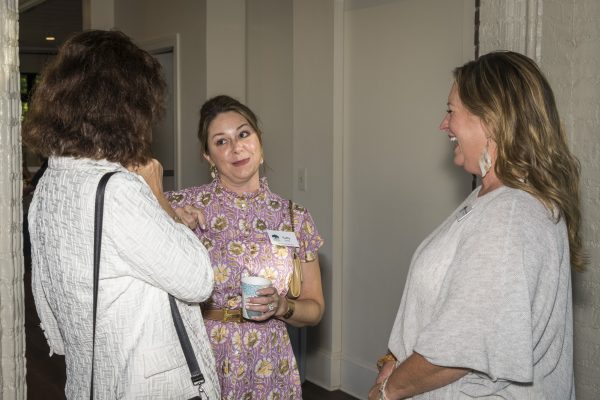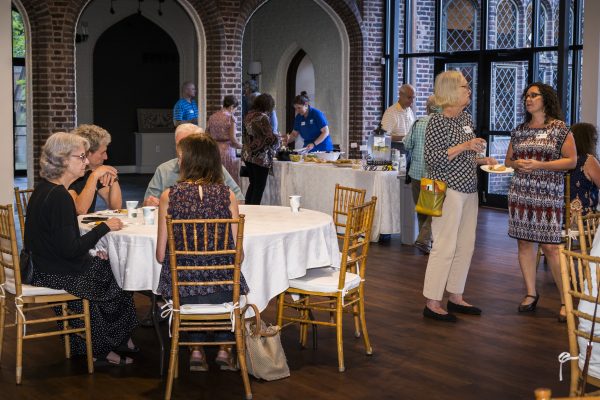 Special thanks to Marv and Dee Ann Woodall for their support of our Volunteer Program.
Photos by Barbara Bell-Hawkey.