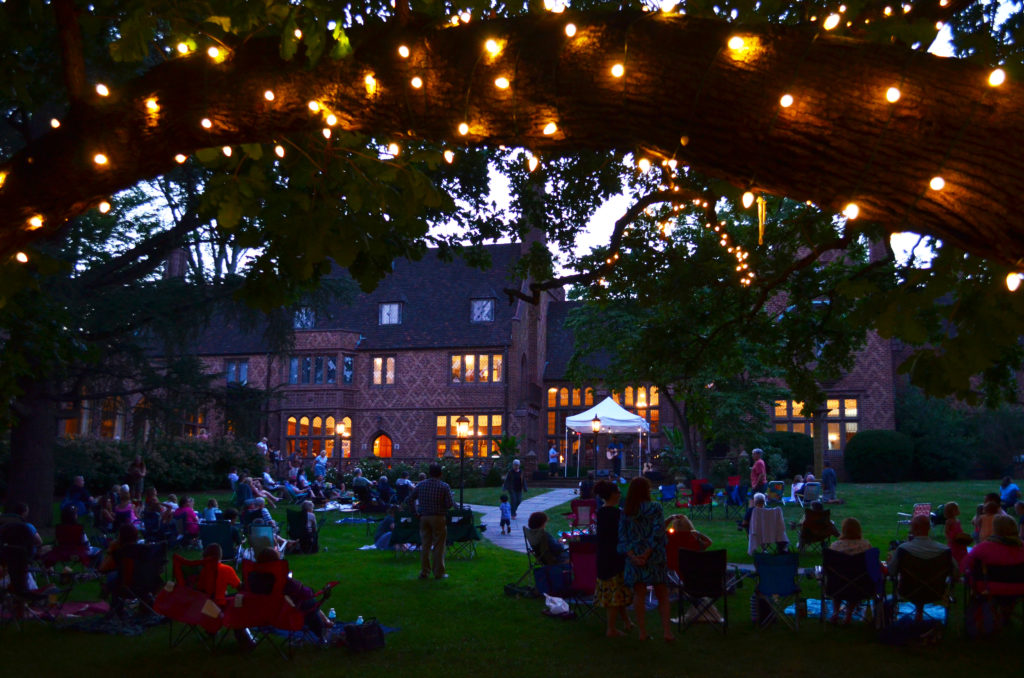 With the return of spring and warm weather comes the return of Heritage Conservancy's popular "Concerts in the Garden" outdoor summer concert series at historic Aldie Mansion in Doylestown, PA. Now entering its third season, Concerts in the Garden will be held from 6:30 p.m. to 8:30 p.m. on the fourth Tuesday of every month from May through September. Heritage Conservancy, an accredited not-for-profit land conservation organization dedicated to preserving and protecting our natural and historic heritage, welcomes community members of all ages to come out and enjoy musical acts on the stunning back lawn of Aldie Mansion.
Just as William and Martha Mercer, the original owners of Aldie Mansion, held outdoor recitals on the lawn over 85 years ago, Heritage Conservancy continues that tradition by hosting Concerts in the Garden. While the historic elegance of the mansion serves as a backdrop, musical performances showcase the talent that we have right here in our community.
Each concert will consist of one twenty-minute opener and two forty-minute main acts as diverse as they are talented. Area singer-songwriter John Beacher has put together another great lineup for our listening pleasure. This year's Concerts in the Garden will feature:
Tuesday, May 23rd
BRONWYN & JUSTIN
DAN KASSEL
AVI WISNIA
Tuesday, June 27th
GARY TAYLOR
KD BROWN BAND
ANDREA CARLSON
Tuesday, July 25th
PD BRODY
CAROL HEFFLER
PORTER AND SAYLES
Tuesday, August 22nd
TINA MARGOT
BETHLEHEM AND SAD PATRICK
CHELSEA MITCHELL
(OF DIRTY DOLLHOUSE)
Tuesday, September 26th
EVAN MIKLOSEY
CHRISTA AND NEAL
JB KLINE
Concerts are held rain or shine; in the case of inclement weather, the concert is brought indoors to Aldie Mansion's ballroom. No need to register. Bring your own seating and picnic dinner if you wish.
This event is offered free to the public thanks to donor support. The Provident Bank Foundation is the lead sponsor of Concerts in the Garden; Bucks Digital Printing and Linda and Phil Cacossa are singer-songwriter sponsors.